News
//

Tag: Ecommerce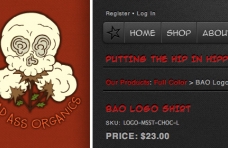 Bad Ass Babies Clothing recently changed their company name to Bad Ass Organics in order to appeal to a larger audience and expand their product line. They came to me for a website re-design to complement their new logo and corporate identity. I created a new website design for them that reflects the re-branding and new presence that they wanted to achieve. Make sure to check out the new website and maybe pick up a new t-shirt while you're at it.
---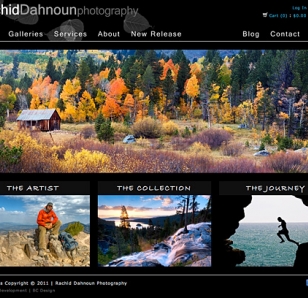 Check out Rachid Dahnoun's new photography website I developed. www.rachidphoto.com Rachid had a very clear idea on how he wanted his site to look and had created a series of page templates before contacting me to develop his site. I was able to take his templates, clean them up, refine them, and merged them with the Expression Engine CMS software. Building his website on top of the Expression Engine platform will allow Rachid to add new content, blog posts and images without having to know anything about website programing. Overall it turned out to be a beautiful, dynamic, content driven website. We'll be adding eCommerce functionality in the near future so that visitors can purchase framed prints of his images.
---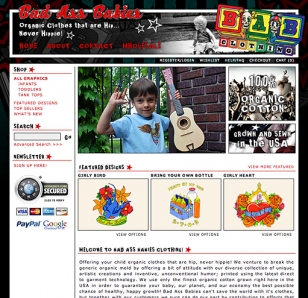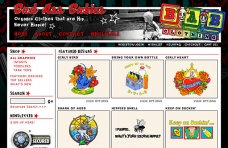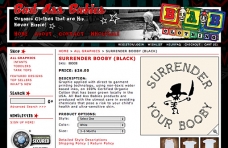 I just recently wrapped up a new ecommerce website for start up organic kids clothing company, Bad Ass Babies Clothing. If you have kids or know someone who does you should definitely buy some stuff from these guys. Most of the designs are quite amusing and the garments themselves are all manufactured right here in the United States from 100% US grown organic cotton.
SEARCH
CALENDER
<<
September 2023
S
M
T
W
T
F
S
1
2
3
4
5
6
7
8
9
10
11
12
13
14
15
16
17
18
19
20
21
22
23
24
25
26
27
28
29
30
ARCHIVES
NEWSLETTER
DRIBBBLE
CATEGORY TAGS