News
//

Tag: Published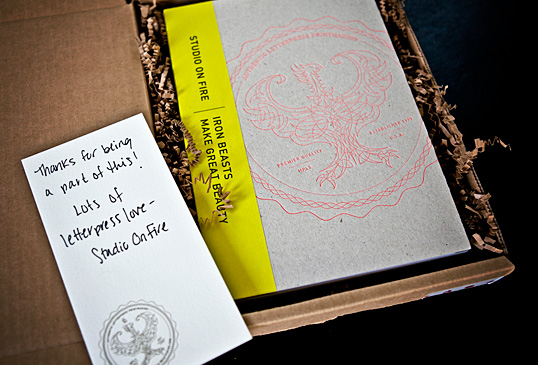 I wasn't sure if this was actually going to happen, but on Saturday it was confirmed. I received a small package on my doorstep and from the packing tape I immediately knew what it was, my complimentary copy of Iron Beasts Make Great Beauty by Studio On Fire. I excitedly opened the package and started flipping through the pages. To my surprise not one, but two of my design projects were printed on its glossy pages; my business cards for Dita Eyewear and my Costa Rica Wedding Invites. Sweet!
---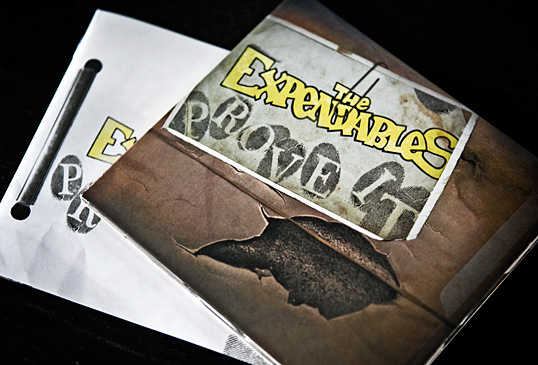 Last Sunday I photographed The Expendables at the Roxy on Sunset. After the show, I got a hard copy of their new album Prove It. I was told that they had used some of my photos in the liner notes, however I had no idea how they were used or to what extent. I was very surprised to see how prominently they were displayed throughout the booklet. The photos used were taken last year during their Winter Blackout Tour at the House of Blues – Sunset Strip. The new album is great by the way, check it out, you won't be disappointed.
---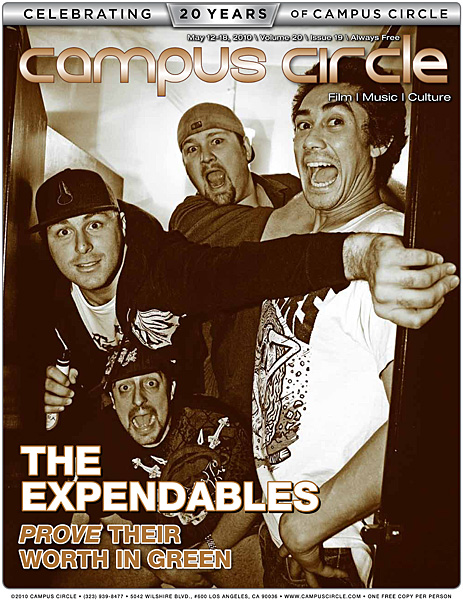 I just recently found out the promo image I shot for The Expendables was used as the cover photo for the May 2010 issue of Campus Circle Magazine. That would make this my first published cover photo, which is rad, I wish I had known about this sooner… The original image and additional photos from the shoot can be seen here. As you can see, the magazine took some liberties with the sepia tone… oh well, it's still rad.
SEARCH
CALENDER
<<
September 2023
S
M
T
W
T
F
S
1
2
3
4
5
6
7
8
9
10
11
12
13
14
15
16
17
18
19
20
21
22
23
24
25
26
27
28
29
30
ARCHIVES
NEWSLETTER
DRIBBBLE
CATEGORY TAGS