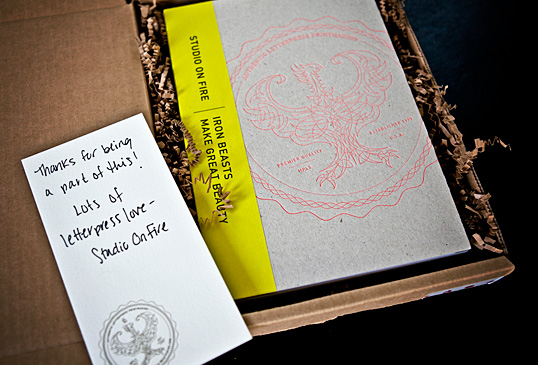 I wasn't sure if this was actually going to happen, but on Saturday it was confirmed. I received a small package on my doorstep and from the packing tape I immediately knew what it was, my complimentary copy of Iron Beasts Make Great Beauty by Studio On Fire. I excitedly opened the package and started flipping through the pages. To my surprise not one, but two of my design projects were printed on its glossy pages; my business cards for Dita Eyewear and my Costa Rica Wedding Invites. Sweet!
A big thank you to Studio On Fire, they are a letterpress studio like no other and I am greatly honored to have my work included in their book. The publication in itself is a work of art worthy of any designers collection, it just turned out amazingly. If you would like to pick up a copy it is available through Amazon.com.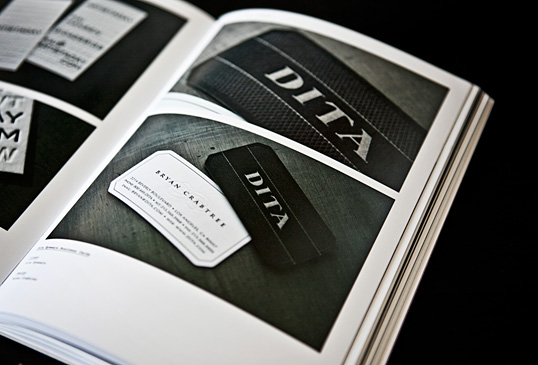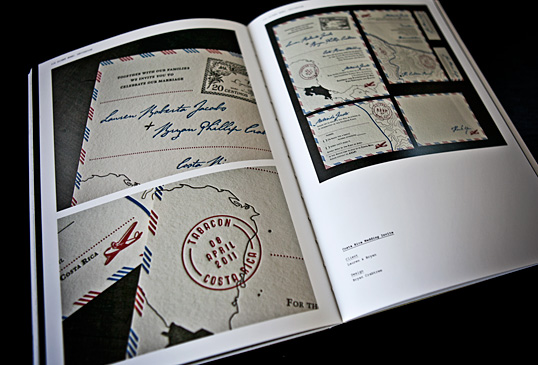 Comments
There are no comments for this entry yet.
Add a New Comment
SEARCH
CALENDER
<<
September 2023
S
M
T
W
T
F
S
1
2
3
4
5
6
7
8
9
10
11
12
13
14
15
16
17
18
19
20
21
22
23
24
25
26
27
28
29
30
ARCHIVES
NEWSLETTER
DRIBBBLE
CATEGORY TAGS